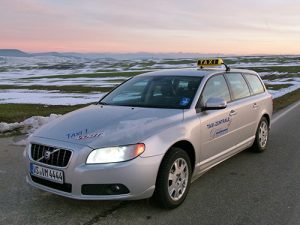 Our taxis are a convenient way to get from place to place in the city, or area. Surprisingly we can be an affordable option when you have a group of people moving together. We also offer the added convenience of avoiding waiting and bringing you right to your destination.
You can sit comfortably in our cabs and the pleasant interiors make you forget about the outside weather and traffic. Our drivers are friendly, have good driving experience and are very well acquainted with all the routes in the country.
Hail a taxi along a road, at a taxi stand, or make a phone booking with our company.
Try to give us as much detail as possible. We will ensure a car is ready for your trip.
Please let us know:
our phone number, to reach you if we have any questions
pick-up address
destination address
pick-up time
number of passengers (from 5 up to 8 passengers you need a taxibus)
special requests, like oversized luggage, wheel chair, etc.
Customer Services: The driver will help you with your luggage and assists you to get into and out of the vehicle. Do you have some special wishes? – Ask your driver, he wants to help you
Car Seat Safety for kids: Child car seats are available for all types of our cars.